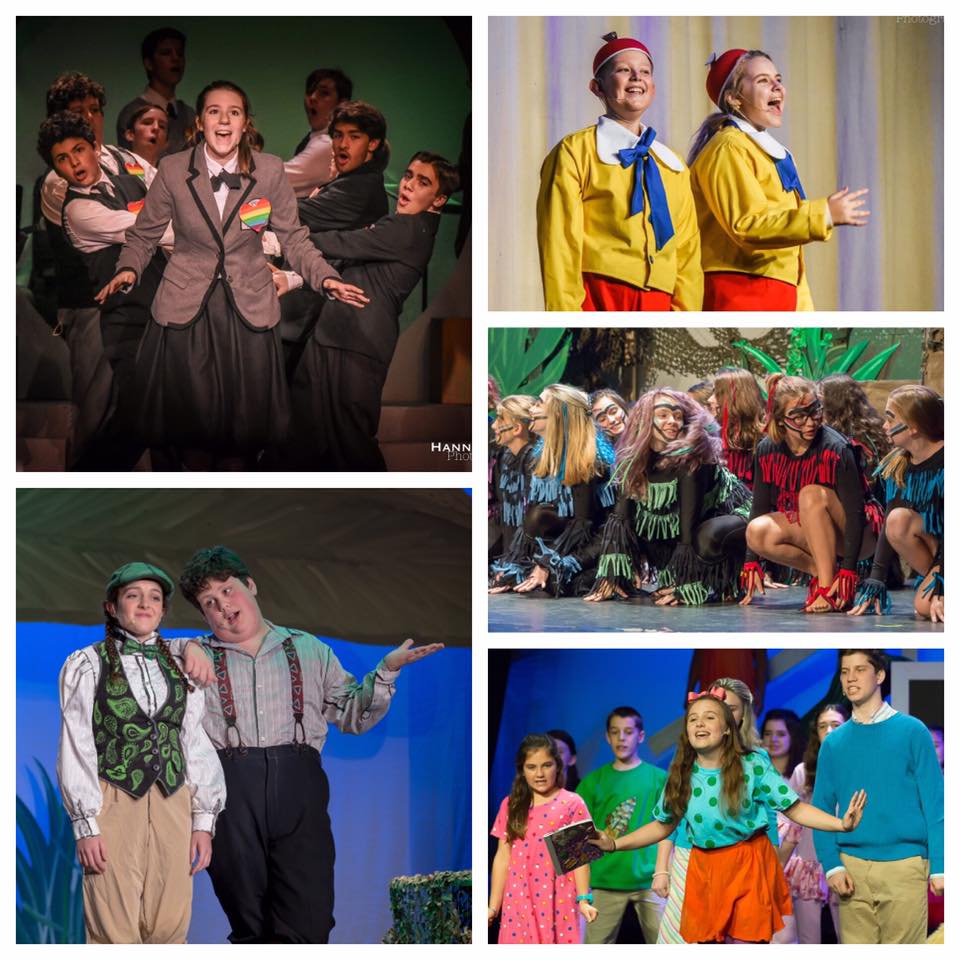 Your child's safety is our number one concern, there will be some new policies this fall including:
• Temperature check and hand sanitation upon arrival
• Extensive sanitizing of classrooms
• Limit class size to accommodate social distancing & good sanitation in studio spaces
• Masks required in the lobby and in other public areas – students will be allowed to take masks off during instructional times in their assigned studio space.
• Restroom visits – sanitation guidelines for all campers with enhanced supervision
• Following state guidelines for mass gatherings, TACT Academy showcases will change to live streaming, video format, or reduced audience size as appropriate
In 1979 Thalian Association Community Theatre established the Youth Theatre program dedicated to the enrichment of arts education for our community's youth.
What we offer:
• Five fully realized productions annually with auditions open to performers ages 7 through 18 or high school seniors.
• Productions aligned with the N.C. Essential Standards in Theater Arts & N.C. Common Core
• Teacher Resources for Productions and Free Preview Night Tickets for Educators
• Academy classes and workshops aligned with the National Standards for Arts Education.
• Opportunities for children and young people, to learn from professional artists & technicians who are leaders in their fields, onstage & behind the curtain.
• Academy Scholarships
• Parents Organization
• Community Outreach Classes
• Collaboration with other non-profit organizations and schools
Community Outreach:
• Weekly Scholarship classes at the Community Boys and Girls Club & the Brigade Boys & Girls Club, the Girls Leadership Academy of Wilmington, and the YWCA
• Special school performances from the Youth Theatre season for the students of A. H. Snipes Academy of Arts & Design, The International School at Gregory, Sunset Park Elementary, and Bellamy Elementary
• Sensory Friendly performances for children in NHCS Specially Designed Academics program.
• Special performances at local festivals, civic club meetings, community organizations and schools.
Why We Do What We Do:
We want to turn out great theatre artists but also great doctors, lawyers, bankers & teachers. By teaching volunteerism, civic engagement and character through annual Service Learning projects, we also develop collaborative & thoughtful members of our community. We are proud of our students and honored by our alumni.
Want to get more involved? Contact us today! 910-251-1788
Join us Onstage!
Be a Co-Producer for a Thalian Association Community Theatre Youth Production!
Youth Theatre on the 2nd Street Stage in the Historic USO Building
Disney's The Descendants Nov. 13 – 22, 2020
The Beatles Revue Jan. 22 – 31, 2021
Pinkalicious Mar. 5 – 14, 2021
The Little Mermaid April 23 – May 2, 2021