Join Thalian Association and Our Divine Divas for an unforgettable evening of All That Jazz!
A Fundraiser for She ROCKS and Thalian Youth Theatre
Cocktails, seated dinner, show, silent & live auctions, and more!
 6:30 pm Saturday March 5, 2022
Union Station CFCC
Tickets $85/parking included directly across from Union Station
Get your tickets here or call 910-251-1788
Divine Divas From The Beginning
Divine Divas began in 2017 when veteran theatre director Mike Thompson approached Thalian Association Executive Director Susan Habas with the idea for a fundraiser based on a Broadway concert featuring female performers on stage together. TACT always needs a fundraiser and wanted to support another community organization as well. Ovarian Cancer had impacted the community theatre family so TACT decided to support She ROCKS and celebrate the amazing women and families working together to fund research and treatment for this disease. The She ROCKS – TACT collaboration continues Thalian Association Community Theatre's 232 year tradition of supporting citizens of the Cape Fear region.
In 2007, the North Carolina legislature named the Thalian Association Community Theatre the Official Community Theater of North Carolina. In an official ceremony held in Wilmington, Secretary of State Elaine Marshall emphasized that our organization's prestigious title was not a distinction given lightly. "This is truly unique," Marshall said. "But what this really means is that it's honoring a tradition of inspiring people, helping children, healing a community, all the things that the performing arts and an association to support that can mean."
For the first three years the Divine Divas concept was two night concerts at the Hannah Block Historic USO/Community Arts Center but in 2020 TACT President Joan Loch thought it was time to go to the next level with Come to the Cabaret! Her vision was an elegant cabaret atmosphere complete with a wonderful dining experience to create a unique night out for our guests and it was magical! Save the date for March 5, 2022 as Divine Divas Present All That Jazz at Union Station CFCC.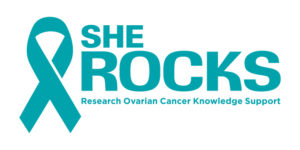 She ROCKS exists to bring awareness and attention to ovarian cancer through funding groundbreaking research at UNC Lineberger Comprehensive Cancer Center in Chapel Hill and by helping patients who are undergoing treatment for cancer in the Wilmington and Triad regions.