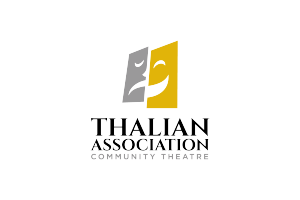 FOR IMMEDIATE RELEASE
CONTACT:
David T. Loudermilk, Artistic Director
Thalian Association Community Theatre
910-251-1788
Third Time's a Charm
T23: It Takes Two, One Hit Wonders
WILMINGTON, NC – Thalian Association Community Theatre brings back, for a third and final time, T23: It Takes Two, One Hit Wonders. This inspiring production returns after the success of the 2014 Take Two: Songs of the Silver Screen. The production is created and directed by Mike Thompson, with music direction by Denice Hopper and choreography by Tina Leak. Three performances of this spectacular event will take place January 22-24, at the Hannah Block Historic USO Building/Community Arts Center. Performances are Friday and Saturday at 7PM; with a Sunday matinee at 3PM. To purchase tickets visit www.thalian.org or call 910-341-7860.
T23: It Takes Two, One Hit Wonders is a unique collaboration that this year, bridges the gap between youth, teenage and adult actors in the Wilmington Community. The show will discuss the different concepts of a One Hit Wonder and include songs spanning 1956-2014. In addition to some of Wilmington's favorite performers, look for the return of WWAY evening news anchor, Makenzi Henderson and Wilmington's very own One Hit Wonder artist, Scott Stevens of Scott Stevens and the Cavaliers. Each evening will be hosted by either WGNI's Ray Wagner or Jacki Jordan. The silent auction contains exciting items from some of Wilmington's hottest and most valued vendors!
Established in 1788, Thalian Association Community Theatre is a non-profit, membership organization dedicated to enhancing the Cape Fear region through live community theatre and arts education. Thalian Association Community Theatre produces five major productions annually on the Main Stage at historic Thalian Hall, five productions at the Red Barn Studio and professionally manages the Hannah Block Historic USO/Community Arts Center for the City of Wilmington. The youth theatre program offers training and performance opportunities for children age seven through high school seniors. In 2007, Thalian Association Community Theatre was designated North Carolina's Official Community Theater by the state legislature.