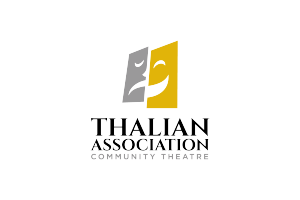 FOR IMMEDIATE RELEASE
CONTACT:
Susan Habas
Thalian Association Community Theatre
910-251-1788
MAMMA MIA! – WHAT A NIGHT ON THE TOWN RAFFLE!
Proceeds to Benefit Thalian Association Community Theatre Youth Program
WILMINGTON, NC – Thalian Association Community Theatre (TACT) is pleased to present the first annual Night on the Town raffle, including 4 tickets to see Mamma Mia! at the CFCC Humanities and Fine Arts Center. Raffle tickets are $10 or 3 for $25 and only 1000 will be sold.
The Night on the Town package is valued at $1178 and includes 4 tickets to see Mamma Mia! on May 4, 2016, a $150 gift certificate for tapas style dining at Circa 1922 and the elite transportation services of Azalea Limousine. Tickets can be purchased at the HBHUSO/CAC Monday – Thursday 10am – 9pm, Friday 10 am – 5 pm and Saturday 10 am – 1 pm. Tickets will also be sold at all performances of the Youth Theatre productions T23: It Takes Two, One Hit Wonders, January 22 – 24, 2016 and Disney's 101 Dalmatians Kids! February 26 – March 6, 2016. For more information call 910-251-1788.
The winner will be drawn at the final performance of the Disney's 101 Dalmatians Kids! on March 6, 2016 at the Hannah Block Historic USO/Community Arts Center and you do not have to be present to win.
All proceeds from the raffle will support TACT's Youth Theatre program. The 36-year-old Youth Theatre program focuses on performance, education and community service with five annual musical theatre productions, theatre arts academy and outreach classes and productions at the Community Boys & Girls Club and the Brigade Boys & Girls Club. All classes and productions are aligned with the National Standards for Arts Education and the N.C. Essential Standards in Theatre Arts.
"We are so excited about the Night on the Town Raffle," said Thalian Association Community Theatre Executive Director Susan Habas. "Not only the vital funding provided for our Youth Theatre program but the opportunity for a family to have such an unforgettable experience. Mamma Mia! has more productions playing internationally than any other musical and is the world's number 1 show! The wonderful dinner at Circa 1922 and luxury transportation provided by Azalea Limousine truly make this evening a night to remember."
Established in 1788, Thalian Association Community Theatre is a non-profit, membership organization dedicated to enhancing the Cape Fear region through live community theatre and arts education. Thalian Association Community Theatre produces five major productions annually on the Main Stage at historic Thalian Hall, five productions at the Red Barn Studio and professionally manages the Hannah Block Historic USO/Community Arts Center for the City of Wilmington. The youth theatre program offers training and performance opportunities for children age seven through high school seniors. In 2007, Thalian Association Community Theatre was designated North Carolina's Official Community Theater by the state legislature.