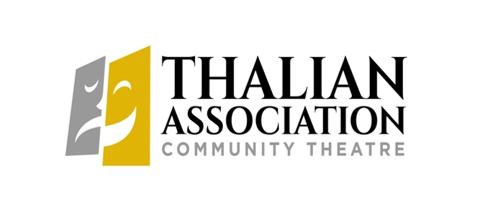 FOR IMMEDIATE RELEASE
CONTACT:
Susan Habas
Thalian Association Community Theatre
910-251-1788
THE ADDAMS FAMILY AND GREEN DAY'S AMERICAN IDIOT TAKE TOP HONORS AT THE 46TH ANNUAL THALIAN ASSOCIATION COMMUNITY THEATRE (TACT) AWARDS
WILMINGTON, NC – The Addams Family and Green Day's American Idiot took home top honors at the Thalian Association Community Theatre Awards, Thursday July 28th, at the Ironclad Brewery in downtown Wilmington. This was the 46th annual awards ceremony honoring excellence in Thalian Association Community Theatre productions as recognized by the association membership, participating actors and technicians.
Danny Brock, Thalian Association Community Theatre Treasurer, presented this year's President's Award to Community Arts Center Director and Operations Coordinator Samantha Herrick. Other special acknowledgements included the Tina Award for technical achievement, presented to Joshua Zieseniss, the Volunteer of the Year Award, presented to Gail Kermon and the TACT Award presented to Kerry Pederson, to honor her overall contributions for the 2015-2016 Youth Theatre season.
Recipients of the two scholarships presented annually by TACT were also announced at the awards ceremony. The Donn Ansell and Pat Hingle scholarships are designated for college bound students who have been active in TACT productions and plan to further their theatrical education after graduation. The Pat Hingle scholarship was presented to Peyton Furtado and Bradley Barefoot received the Donn Ansell scholarship award.
Other highlights of the evening were musical previews of the highly anticipated 2016-2017 Main Stage Thalian Hall productions; Rock of Ages, Annie Warbucks, They're Playing Our Song and Gypsy.
Established in 1788, Thalian Association Community Theatre is a non-profit, membership organization dedicated to enhancing the Cape Fear region through live community theatre and arts education. Thalian Association Community Theatre produces five major productions annually on the Main Stage at historic Thalian Hall, a summer season at the Red Barn Studio and professionally manages the Hannah Block Historic USO/Community Arts Center for the City of Wilmington. The youth theatre program offers training and performance opportunities for children age seven through high school seniors. In 2007, Thalian Association Community Theatre was designated North Carolina's Official Community Theater by the state legislature.
Congratulations to all of the nominees and the winners of the 2015-2016 Thalian Association Community Theatre Awards:
The President's Award: Samantha Herrick
Volunteer of the Year Award: Gail Kermon
Pat Hingle Scholarship: Peyton Furtado
Don Ansell Scholarship: Bradley Barefoot
Thalian Association Community Theatre (TACT) Award: Kerry Pederson
The Tina Award: Joshua Zieseniss
Outstanding Choreographer: Laura Primavera for The Addams Family
Outstanding Music Director: Katie Deese for Green Day's American Idiot
Outstanding Supporting Actress (in a play): Maria Katsadouros as Honey in Who's Afraid of Virginia Woolf
Outstanding Supporting Actress (in a musical): Hunter Wyatt as Wednesday in The Addams Family
Outstanding Supporting Actor (in a play): Bradley Coxe as Gary in Noises Off
Outstanding Supporting Actor (in a musical): Max Iapalucci as Pugsley in The Addams Family
Outstanding Lead Actress (in a play): Katherine Vernon as Martha in Who's Afraid of Virginia Woolf
Outstanding Lead Actress (in a musical): LaRaisha Burnette as Billie Holliday in Lady Day at Emerson's Bar & Grill
Outstanding Lead Actor (in a play): Jim Bowling as Willy in Death of a Salesman
Outstanding Lead Actor (in a musical): Doug Doumeng as Gomez in The Addams Family
Outstanding Director (in a play): Anthony David Lawson for Who's Afraid of Virginia Woolf
Outstanding Director (in a musical): Anthony David Lawson for Green Day's American Idiot
David T. Loudermilk for Green Day's American Idiot
Outstanding Production (in a play): Death of a Salesman
Outstanding Production (in a musical): Green Day's American Idiot
Outstanding Cameo Actor (in a play): Quadir Hicks as Tim in Noises Off
Outstanding Cameo Actor (in a musical): Brendan Carter as St. Jimmy in Green Day's American Idiot
Outstanding Cameo Actress (in a play): Emily Graham as Poppy in Noises Off
Outstanding Cameo Actress (in a musical): Michelle Rieff as Grandma in The Addams Family