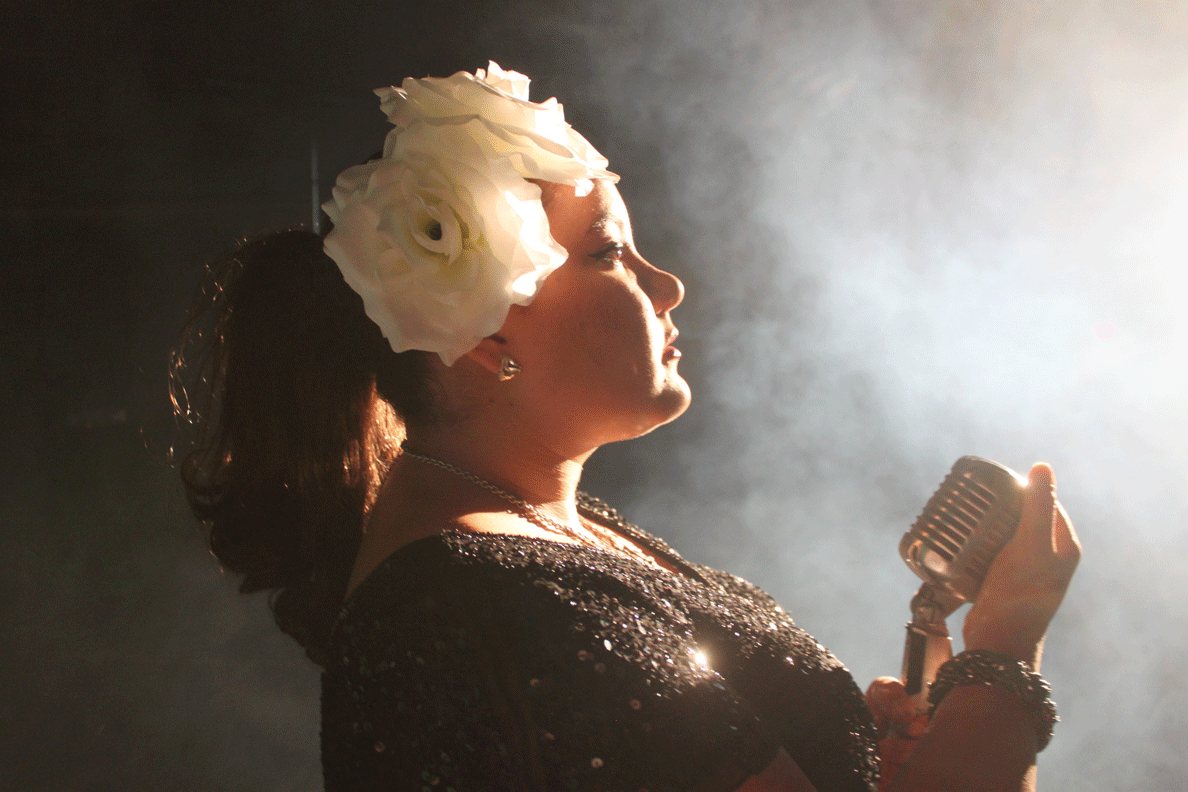 Backstage with Billie
A Behind the Scenes Look at Lady Day at Emerson's Bar & Grill
Thurs. May 28
6:30 pm – 7:30 pm
General Admission: $10.00 Students with valid college ID: $5.00
Cameron Art Museum Weyerhaeuser Reception Hall
3201 S 17th St, Wilmington, NC 28412
Get an exclusive look at the making of the first production of Thalian Association Community Theatre's 2015 Red Barn Studio Season, Lady Day at Emerson's Bar & Grill. The show will run June 11-28, 2015, but before the curtain rises, find out what it takes to put together a theatrical celebration of this jazz icon, Billie Holiday (Apr. 7, 1915 – July 17, 1959). The evening will include a selection of Billie Holiday's famous hits, sung by Wilmington performer, LaRaisha Burnette, conversations with the director, as well as some of the design team. Happy 100th Birthday, Billie! Purchase seats on CAM's website: www.cameronartmuseum.org, by phone (910-395-5999) or in person. This special preview is a collaboration with Thalian Association Community Theatre and the Cameron Art Museum.