2021 Show Me a Show Tune Returns!
Make sure your video file is below 60 MB and a family friendly Broadway tune

Your name is visible in the video – nothing fancy, just hold up a sign

The maximum time for your file to upload is two minutes

Remember the deadline is midnight Friday October 8th!
The winners of this contest are the ones whose videos raise the most in donations.
Thalian Association will promote the contest but winning will require some effort on your part to spread the word and attract the most donations.
We recommend that each participant set a goal for themselves for fundraising. Even donations of $5 and $10 from friends and family can add up!  Each vote/donation will support you and TACT's community and youth theatre programs.
Talk to your employer to see if they have a matching donations program or challenge a community group or business.
Check out 2020 Top Three 2020 Videos below for ideas.
Check out Chandler Davis's karaoke video tutorial Example Song!!
Make sure the environment is free of distracting noise or movement (ceiling fans, pets, etc.).
Remember, most views will be with a mobile device, make sure your video is clear and understandable in multiple formats.
Go for a simple background.  Make sure the environment is free of distracting noise or movement (ceiling fans, pets, etc.).
Prizes and Incentives for the Top Three: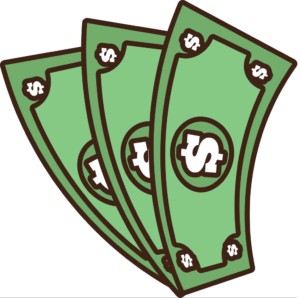 Top three winners will receive a cash award as follows, 1stplace $500, 2nd place $250, & 3rd place $150
A custom wooden trophy designed and created by "Kids Making It"
Award presentation on the 2nd Street Stage at the Hannah Block Historic USO Building at 3:00 pm November 14th during the Youth Theatre production Charlotte's Web. (winners will be notified by phone 11/9/21)
Winning videos will be permanently hosted on TACT's SMAST Facebook Page and You Tube.
2020 Show Me a Show Tune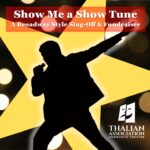 First Sing-Off Fundraiser to Support Thalian Association Raises $11,234
Samuel Hatch received the most votes raising $2150 for his rendition of Out There from Disney's Hunchback of Notre Dame. Placing second in the sing-off was Sadler Selby with $1600 in donations for the community theatre association with his rendition of Electricity from Billy Elliot the Musical. Marley Aliah completed  the Top Three with Something's Coming from West Side Story and $890 in contributions.
2020 Show Me a Show Tune Top Three!