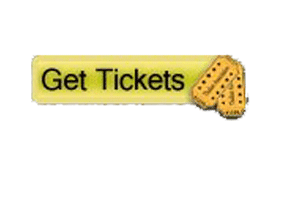 October 24, 2016
FOR IMMEDIATE RELEASE
CONTACT:
Susan Habas
Thalian Association Community Theatre
910-251-1788
CAST ANNOUNCEMENT FOR THE ORIGINAL MUSICAL MRS. WORLD WAR II WILMINGTON
"We Fell in Love at the USO"
At the Hannah Block Historic USO/Community Arts Center
November 11 – 13, 2016 – Tickets On Sale Now
Thalian Association Community Theatre (TACT) and the World War II Wilmington Home Front Heritage Coalition are honored to announce the cast of Mrs. World War II Wilmington, an original musical to celebrate the 75th anniversary of the Historic USO Building. The original piece honors the building's namesake and Cape Fear matriarch, Hannah Block, who became known as Mrs. World War II Wilmington, thanks to her tireless efforts on behalf of our military personnel. The Hannah Block Historic USO is listed on the National Register of Historic Places and proceeds from Mrs. WII Wilmington will be dedicated to the preservation of the building.
Written and directed by nationally celebrated director, producer and author Tony Stimac, the play will open on Veteran's Day, November 11th with a gala reception and four weekend performances on the Second Street Stage in the Hannah Block Historic USO/Community Arts Center.
Rasa Love takes center stage as Hannah Block and will be joined by Wilmington theatre community veterans Chris Connor (Vinnie), Jeff Phillips (Wiley) and Beth Swindell (Millie). Two newcomers are at the heart of the love story, Johanna Winkel (Frances) and Marlon Ramos (Vinnie).
"I am very honored and excited to be part of a wonderful cast for Mrs. WWII as well as celebrating such a great milestone for the Hannah Block Historic USO building," said Ramos. "Being a cast member on this show also holds a special meaning to me having being a veteran serving the United States Marine Corps. I know firsthand what great services the USO provides, so being part of this production, I hope, can show my gratitude and respect for such a distinguished organization that bridges families and communities to services members across the nation and those forward deployed."
Andie Creech, Ava Eller, Jessi Hoadley, Emma Hutchinson, Maggie Stone, Bryson Byers, Jackson Lee, Tre Ricanee, Cameron Staley, and Derek West complete the cast. Many of the ensemble members perform in TACT Youth Theatre productions at the Historic USO Building.
The creative team for Mrs. World War II Wilmington includes Cherri McKay (Assistant Director/Production Stage Manager), Sharon Miller (Music Director), Tina Leak (Choreographer), Sheryl Liu (Set Design), Lance Howell (Costume & Lighting Design), John Deveaux (Sound Design), Ev Smith (Rehearsal Stage Manager), and Captain Wilbur Jones (Historian).
Mrs. WW II Wilmington is a captivating tribute to the USO and all the morale boosting performers that entertained the men who sacrificed so much for their country. The show is filled with unforgettable songs of the period like "I'll Be Seeing You," "Goodnight Sweetheart," "Sentimental Journey", and "Don't Sit under the Apple Tree." It is a musical love story, filled with humor, poignancy, romance and features pulsating production numbers that will take you back to a passionate time when our country was at its best. Come celebrate the 75th Anniversary of the Hannah Block Historic USO Building with an original musical and be swept away with the experience the troops enjoyed watching Hannah and her girls.
The VIP opening night reception begins at 6:30pm followed by the show at 7:30pm with additional matinee performances Saturday and Sunday at 3:00pm and a Saturday evening performance at 7:30pm. Tickets are priced from $25 – $50 with senior, group, military, and youth discounts available. For tickets and information call 910-341-7860 or visit Wilmingtoncommunityarts.org.
The Hannah Block Historic USO/Community Arts Center is owned by the City of Wilmington and managed by Thalian Association Community Theatre. The building is a historic and cultural treasure that has been the center of recreation and art for generations of local children. Today the building continues to be the home for children, art and recreation while serving as a mini museum of the Wilmington and New Hanover County WWII home front. The World War II Wilmington Home Front Heritage Coalition, an all-volunteer 501(c)(3) preservation organization, is the de-facto preservationist of the building's history and maintains the home front museum. For more information, go to Wilmingtoncommunityarts.org.